If you currently provide products or services to the
restaurant industry
or have relationships with restaurant owners then you will definitely want to learn more about our
Partner Programs
and how you can earn a great income stream while helping other restaurant owners
increase their sales and profits
.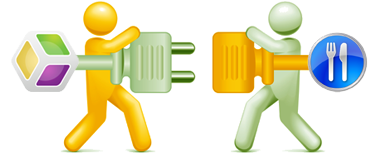 Our powerful Restaurant Sales Builder program is the perfect solution for restaurant owners that are looking for a fast, easy and affordable way to increase their sales. Everything is completely automated, guaranteed and proven to work.
We offer several partner program options that will enable you to plug our Restaurant Sales Builder program into your network of restaurant owners and start generating profits immediately.
Please take a look at the programs list below and once you have determined which program best suits you, simply complete the form at the bottom of the page and a Sales Builder Systems representative will contact you with more details.
Referal Partner

Referal Partners are individuals or organizations that do business with or have connections with restaurant owners or managers. As a Referal Partner, you can be as involved in the sales process as you want. Some of our Referral Partners sit down with restaurant owners one-on-one and describe the program in great detail and others simply send out an email directing the restaurant owner to our web site. We provide you with all of the tools, training and materials that you will need to successfully sell the program to your network of restaurants.

We also have a sophisticated tracking system to ensure that you receive credit for every lead that you send to us. As a Restaurant Sales Builder Referral Partner, you can expect generous and timely commission payments and you will continue to receive payments for as long as your referral remains a customer.

We handle all of the customer support, training and billing throughout the life of the customer. The only thing that you have to do is assist in the initial signup process by making sure that the restaurant provides all of the information required to setup the program.


Enterprise Partner

Enterprise Partners are individuals or organizations that do business with or have connections with restaurant owners or managers. As an Enterprise Partner, you will receive a "white label" version of our Restaurant Sales Builder program which you can sell directly to your customers. We remain completely behind the scenes and provide direct support to you or your organization as you sell and manage the program.

As an Enterprise Partner you can set your own pricing and configure the program as you see fit. You pay a flat monthly fee plus a small support fee for each client.

The Enterprise Partner program is perfect for organizations who are looking to expand their product line and create an additional revenue stream. If you are a Point of Sale or other software provider, we can provide with an API which will enable you to integrate directly with our program.

To request additional information about our Partner Programs, please complete the form below: